Magento - Order Management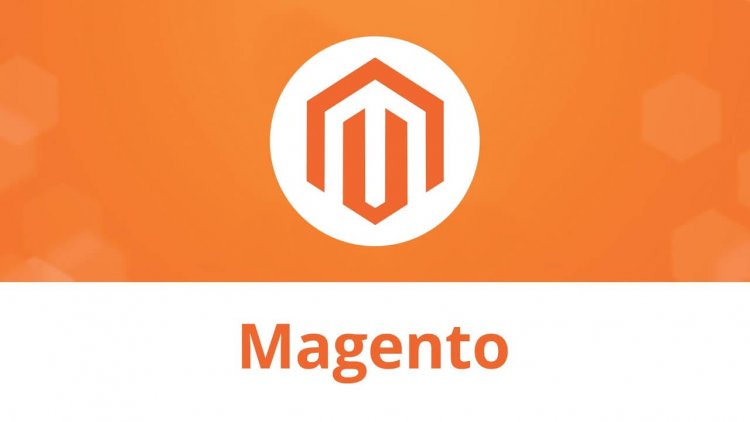 Order management is an essential process that keeps businesses running smoothly and delighting customers, making them more likely to go into the future. When the customer completes the order process, you will receive a new order notification email.
The following steps describe how to manage orders in Magento −
Step 1 - Login to your Magento admin panel.
Step 2 − Go to the Sales menu and click on Orders .
Step 3 − A list of orders placed in the store will be displayed. Click on any of the orders.
Step 4 − Next, it will show the order form. It includes order information such as customer account information and billing address, payment information, product status and comment area in the "Comment History" column, etc.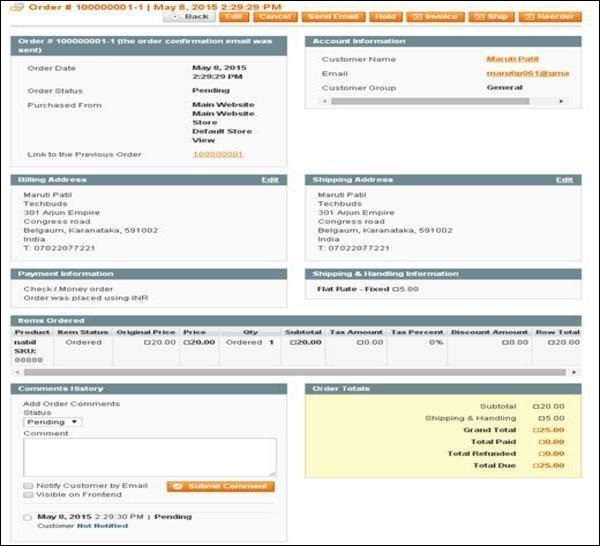 Step 5 − You can see that an email has been sent to the customer regarding the product order. Create an invoice for the order and notify the customer that the order has been accepted by clicking the Invoice button .
Step 6 − Scroll down the invoice page and click the Submit Invoice button .
Step 7 - Now the order will be processed and accepted into the system. Notify the customer about the order of the goods by sending an email. Enter your comment in the text area and click the Add Comment button .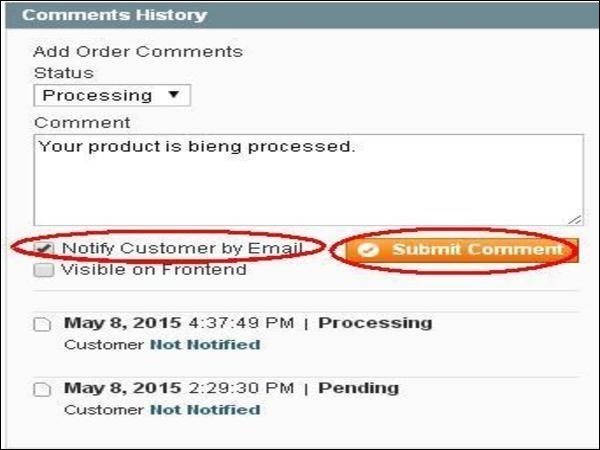 Step 8 − The item is shipped and you need to inform the customer about the status of their order. Enter the completed order into the system and notify the customer that your product has been delivered by clicking on the Deliver button .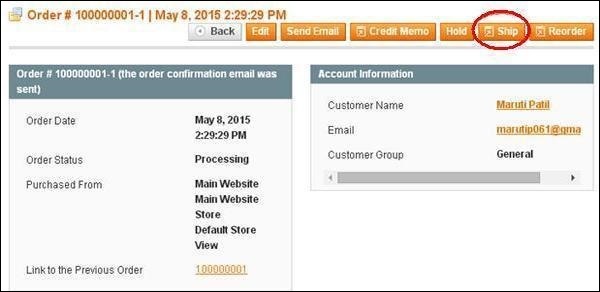 Step 9 − In the Shipping Information section , click the Add Tracking Number button , select your carrier from the drop-down menu, enter the tracking number for your order, and click the Send Shipment button .
Step 10 − It will notify the customer about the delivery status of the item. Enter your comments and click the Add Comment button to notify the customer.